'I go live on Instagram and weave a motivational talk from the Gita.'
'It's fun, casual, modern and relevant to today's times and everyone can understand as I use simple language.'
"Any situation in life can be a blessing in disguise or a curse depending on how we see it and utilise it,"
How are you spending your time during the lockdown?
I'm working on a few important things now that I'm less distracted with other stuff.
Curating an online meditation workshop that is easy, affordable and simple for people, who are new to meditation.
I have more than 12 years of experience on the spiritual path.
I understand the fears, the roadblocks and challenges new seekers face while trying to concentrate.
So in order to help the next batch of spiritual seekers, especially millenials, I have decided to put together my knowledge and experience on the subject, and test out a series of online workshops which will be made available soon through collaboration with multiple online content platforms.
What other activities have you embraced during the lockdown?
Every few days, I do a casual reading of the Bhagvad Gita for those who wish to learn about it.
I go live on Instagram every few days and weave a motivational talk from the Gita.
It's fun, casual, modern and relevant to today's times and everyone can understand as I use simple language.
I have also started a podcast on the same and have released three episodes so far.
Are you eating and sleeping more than before?
Yes, like everyone else, I think my calorie intake has gone up a bit.
I'm going to be very careful about that, as I don't want to gain back the weight I have lost in the last seven months.
I can't sleep more than six-eight hours a day, so that is good.
I start and end my day with meditation.
I go for walks and hikes in the woods and do basic stretching exercises.
I'm trying to maintain a healthy routine in the midst of this quarantine situation.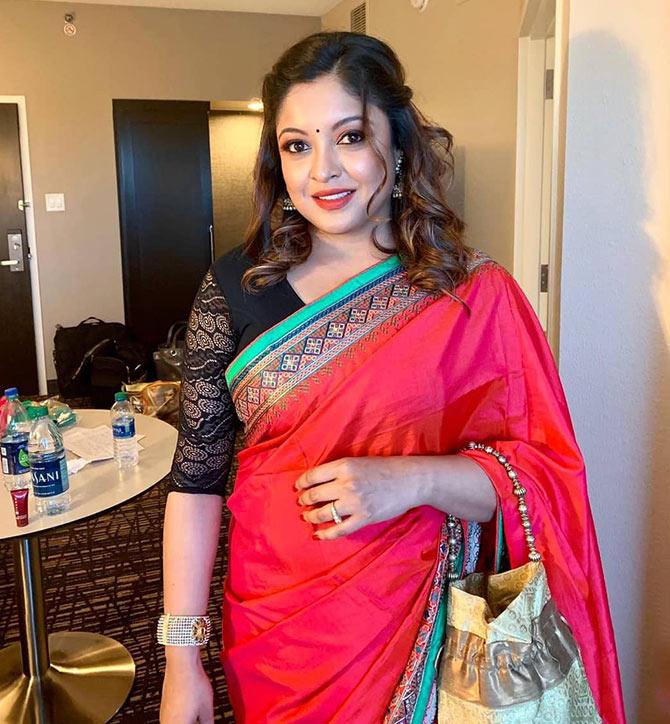 /
Lots of time for introspection?
Introspection has been my second nature from childhood.
No matter how busy I have been, contemplation and introspection have shaped my character and personality.
Movie watching is always fun, but I can't seem to find enough time for it.
I'm still trying to finish the one movie that I started a few days back.
What do you miss the most?
I miss my intense gym workouts and swimming lessons.
I wanted to attend an advance level swimming classes, but that will have to wait until this epidemic subsides.
Your advice to fans during these trying times?
Any situation in life can be a blessing in disguise or a curse depending on how we see it and utilise it.
So to make use of this time by constructive learning and qualitative growth.